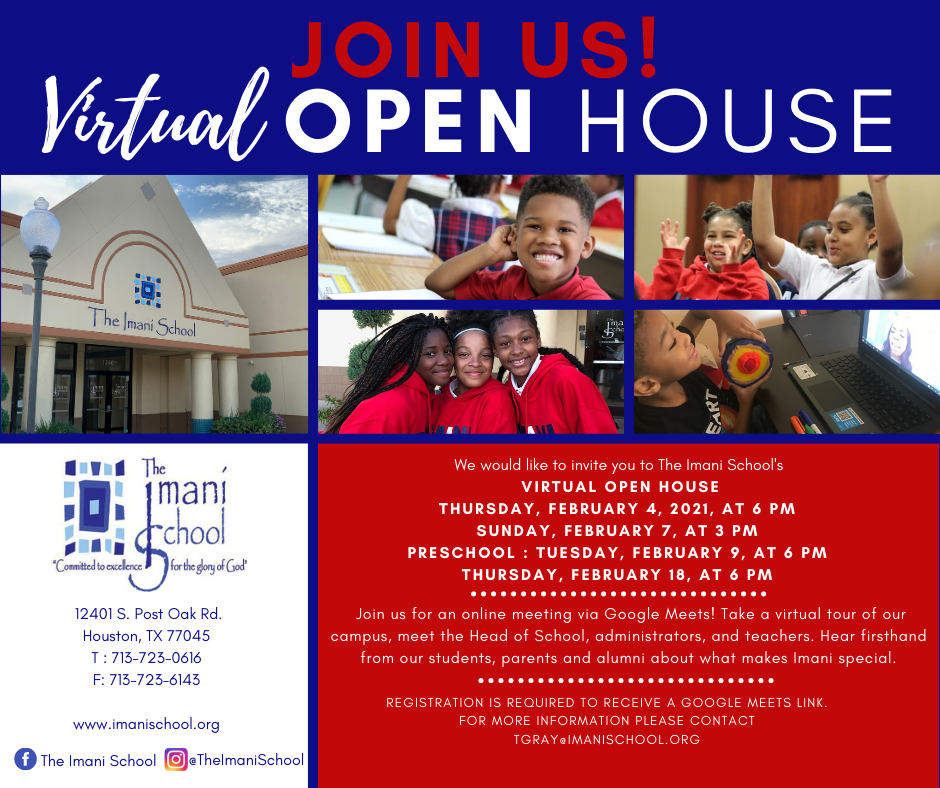 The Imani School; is more than just a school, we're a family of inspiring teachers and caring staff, supportive parents, and self-confident students.
Explore the possibility of enrolling your student in our exceptional Christ-centered school (Preschool through 8th Grade) during our virtual open house event. The program begins with a virtual tour of our school campus, testimonials from students, teachers and alumni. We will provide an overview of our academic, spiritual, student life, athletics, and after school enrichment programs.
Registration is required to receive the Google Meets link prior to the event. Please tap the button below to register for one of our virtual open house dates. Thank you!
Although our campus remains closed to the public, our Admissions Office is open, and we continue to accept applications for select grades for the 2020-2021 school year and will begin accepting applications for 2021-2022 in January. We are open to all applicants as an inclusive, supportive, and diverse community. Tuition assistance is available and we encourage all to apply. If you cannot attend and have questions for our Director of Admissions, please email tgray@imanischool.org. We look forward to getting to know you!